A PROUD PARTNER OF RIGID GLOBAL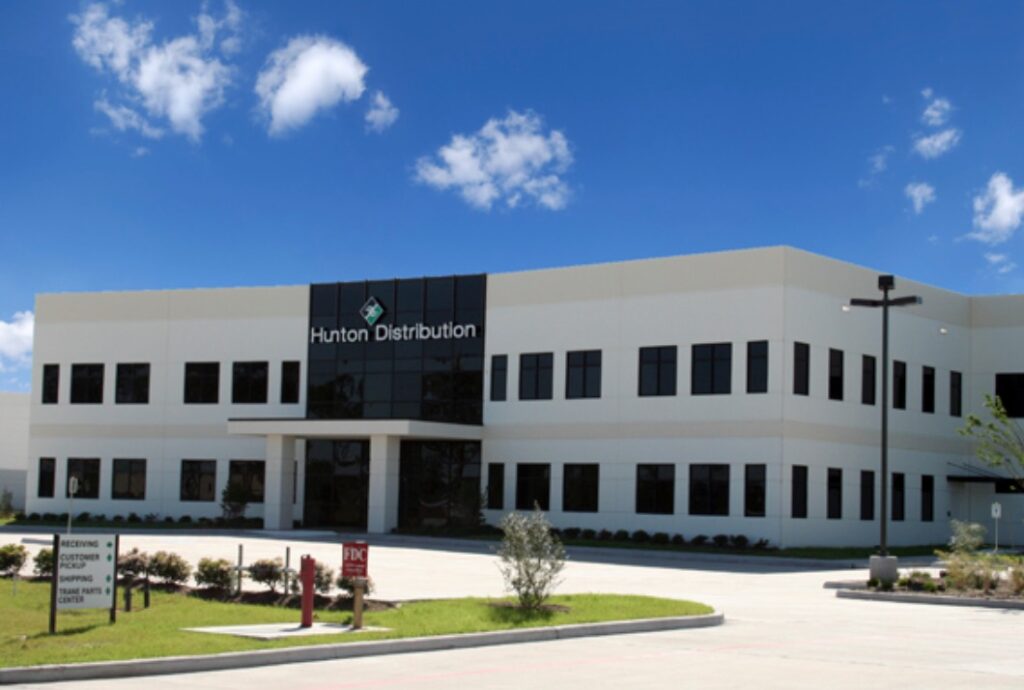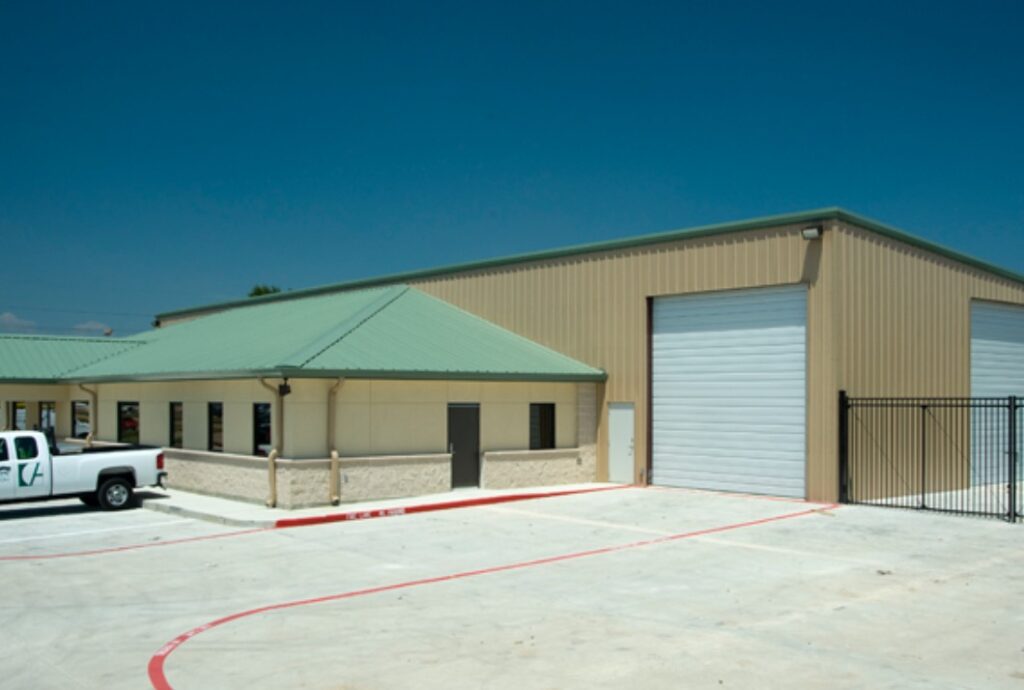 CUSTOM DESIGNED Metal Buildings
Custom designed steel buildings are becoming more and more popular as the technology and design capabilities of these buildings continue to improve. These buildings can be tailored to meet the specific needs of a client, which means that they can be much more efficient and cost effective than traditional construction methods. There are a number of reasons why custom steel buildings are becoming so popular, some of which include their:
-Efficient use of space. Custom designed steel buildings typically have a smaller footprint than traditional construction methods, meaning that they can occupy less space and be less expensive to operate.
-Improved energy efficiency. The use of steel for building structures has a number of advantages when it comes to their energy efficiency. For example, the use of insulation and other features in steel buildings means that they are able to operate much more efficiently than traditional construction methods.
-Improved durability. Steel structures are more durable than traditional building methods, which means they can be used in areas that require greater structural integrity.
-Better aesthetic appeal With steel buildings, the design and shape of the structure can be tailored to suit your specific needs and tastes.
Here are a few different types of steel buildings we can custom build:
Agricultural Steel Buildings
Barns and Riding Arenas
When it comes to building something sturdy, there is no better material than steel. Not only does it have the strength to hold up against the elements, but it can also be customized to fit any specific needs.
Whether you're looking for a barn for your animals or an arena for your horses, a steel building can provide the perfect solution. And because Steel Buildings conversions are so popular, you can be sure that you'll get a custom design that meets your exact specifications.
Steel buildings are becoming more popular for barns, riding arenas, and storage because of their durability. They can last many years without needing to be replaced, unlike traditional wooden buildings. Steel buildings are also easy to erect and maintain.
So if you're in need of a new structure, don't wait – contact the team at Apollo Construction today!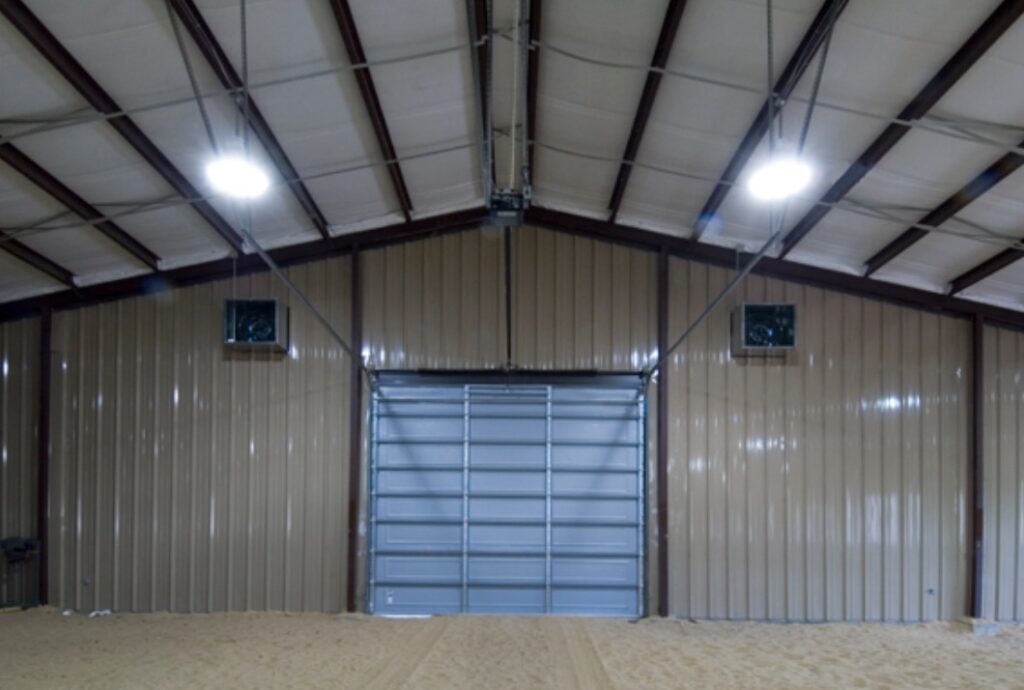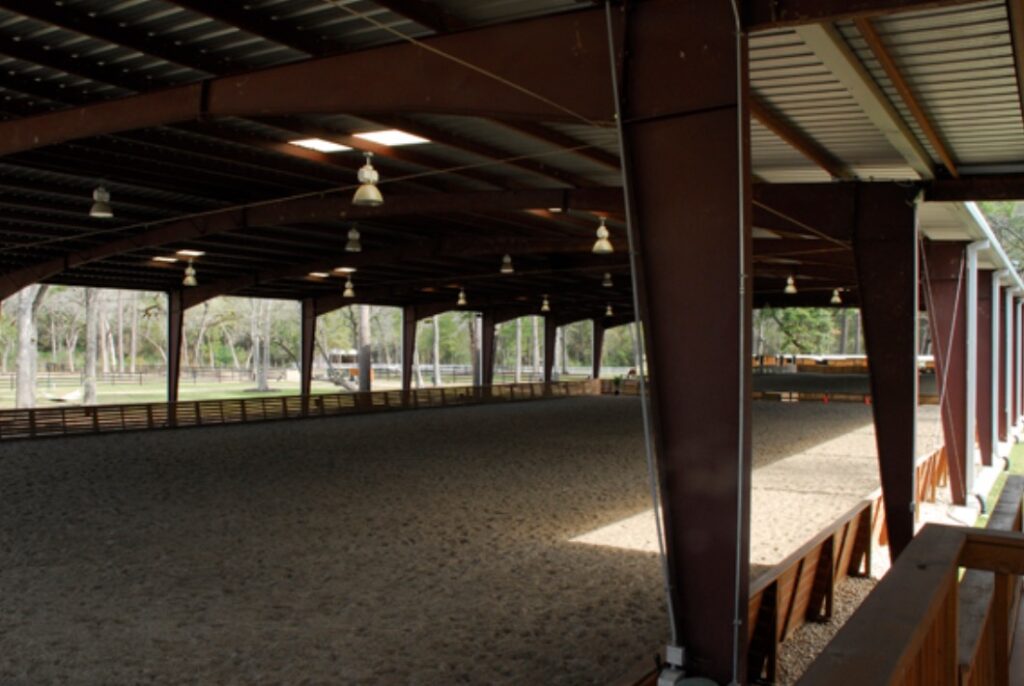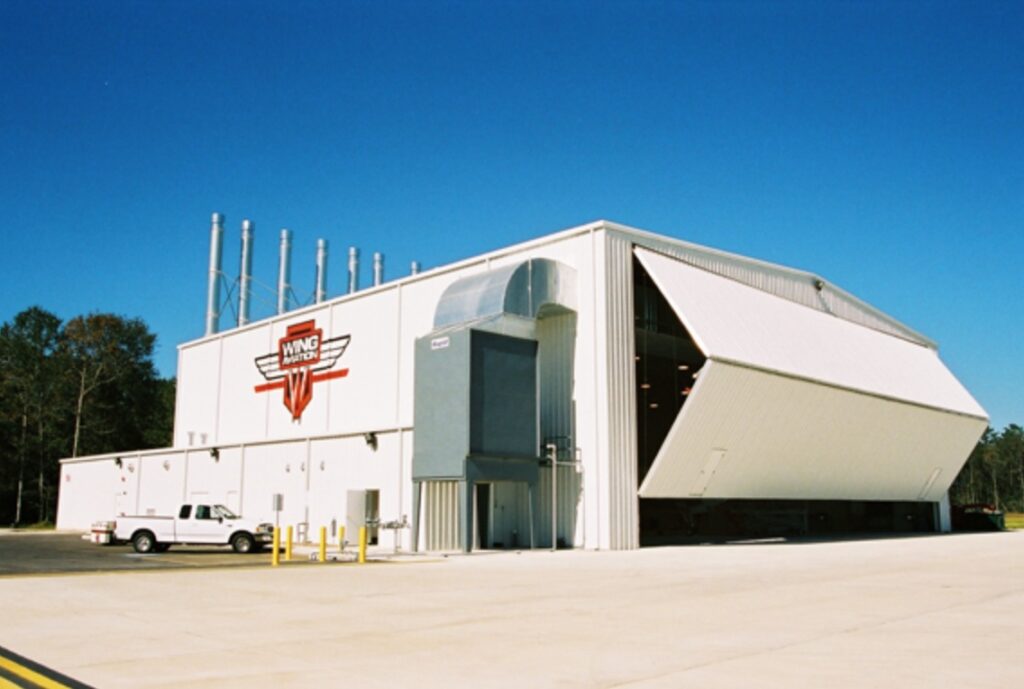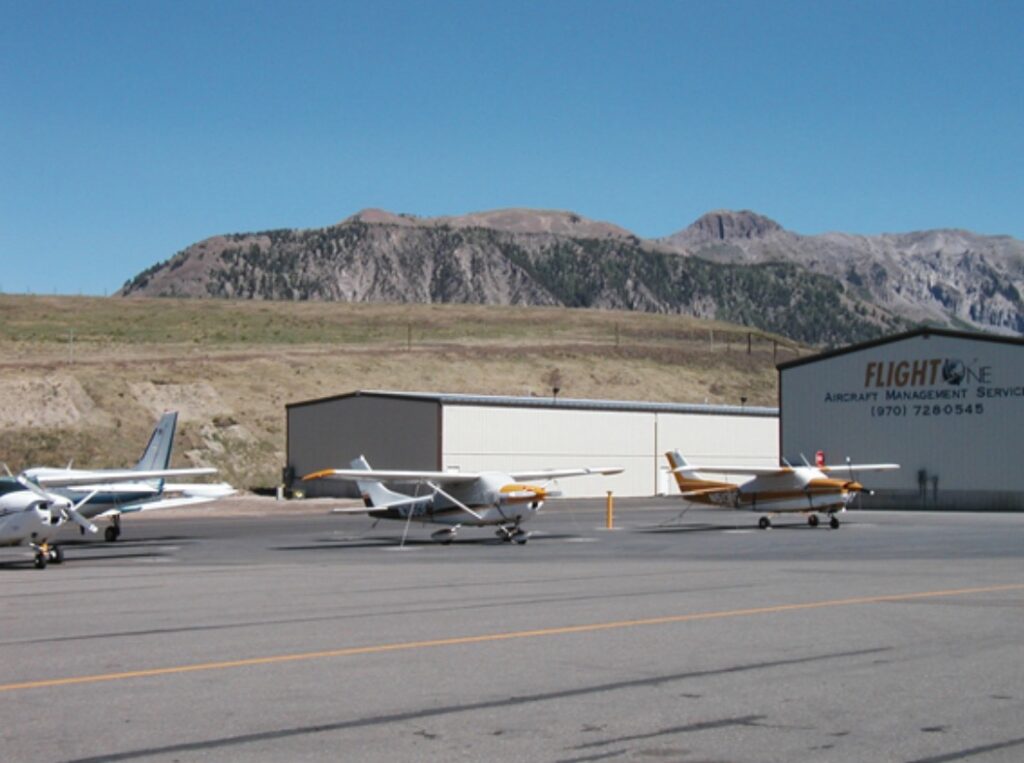 Steel Aviation Hangars
Steel buildings are ideal to be used for large, clear span areas such as airplane hangars. Not only do they provide the structural stability and longevity required for these types of structures, but they also create a very sleek and contemporary design that can easily fit into any airport or aviation-related setting.
Whether you're looking for a hangar that can store multiple planes at a time, or one that is specifically designed to house large commercial aircraft, a steel hangar is a great option. The steel frame construction we use is strong and sturdy, making it a reliable option for high-traffic areas. The doors and windows are also manufactured from steel, providing excellent protection against weather conditions. In addition, the steel construction of the hanger is designed to protect against extreme temperatures and can last up to 30 years.
The steel hangar is a great solution for those looking for an economical yet durable option. Steel is an incredibly durable material and can be used to create your hangar in various different styles. Our hangers are available in a traditional design, but you can also customize the design to match your company's branding. If you're in the market for a strong, durable, long-lasting aviation hangar, give a call to chat today – (208) 821-4094.
Commercial Steel Buildings
Commercial steel buildings offer many advantages over traditional construction methods. With the flexibility of design and interior build-out to meet any need, commercial steel buildings are perfect for businesses that need a high level of mobility and flexibility. Additionally, commercial steel buildings are built to last and can withstand a lot of wear and tear.
Commercial steel buildings have many advantages over traditional construction methods. For one, they are much more affordable. Steel buildings can be erected quickly, which saves on labor costs. They are also much more durable than traditional construction methods, and can withstand severe weather conditions.
Commercial steel buildings also boast a wide range of unique features that are ideal for particular businesses. For example, commercial steel buildings offer greater privacy and security than traditional construction methods. They can be erected in just one day, which allows for quick set up and removal. Steel buildings can also be used for a wide variety of applications, from small businesses to large factories.
To learn more, give us a call, or visit the Home page.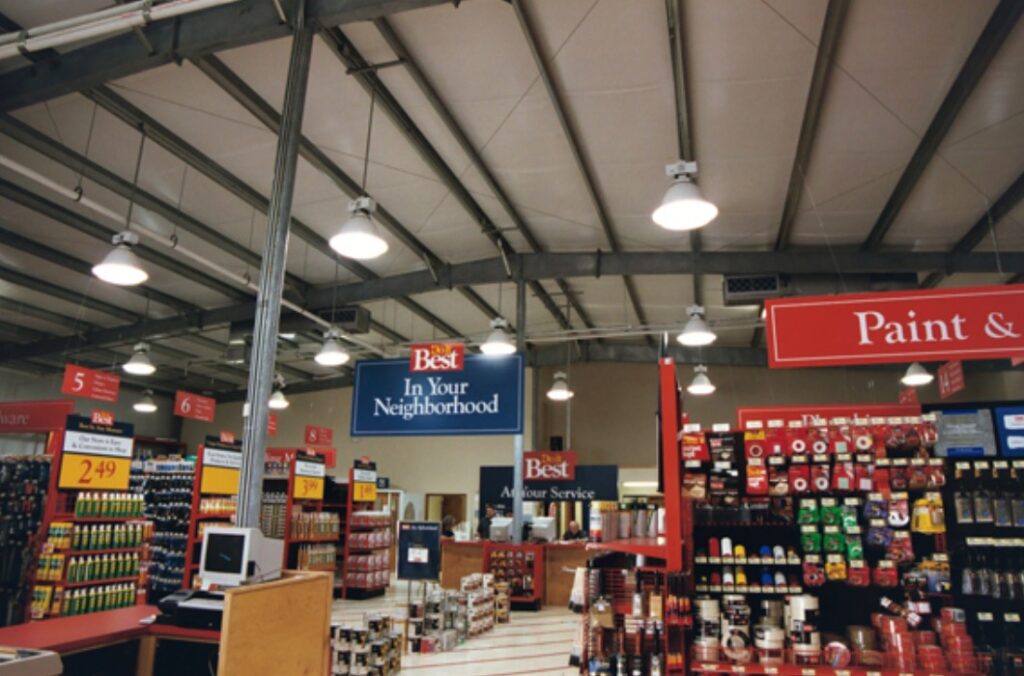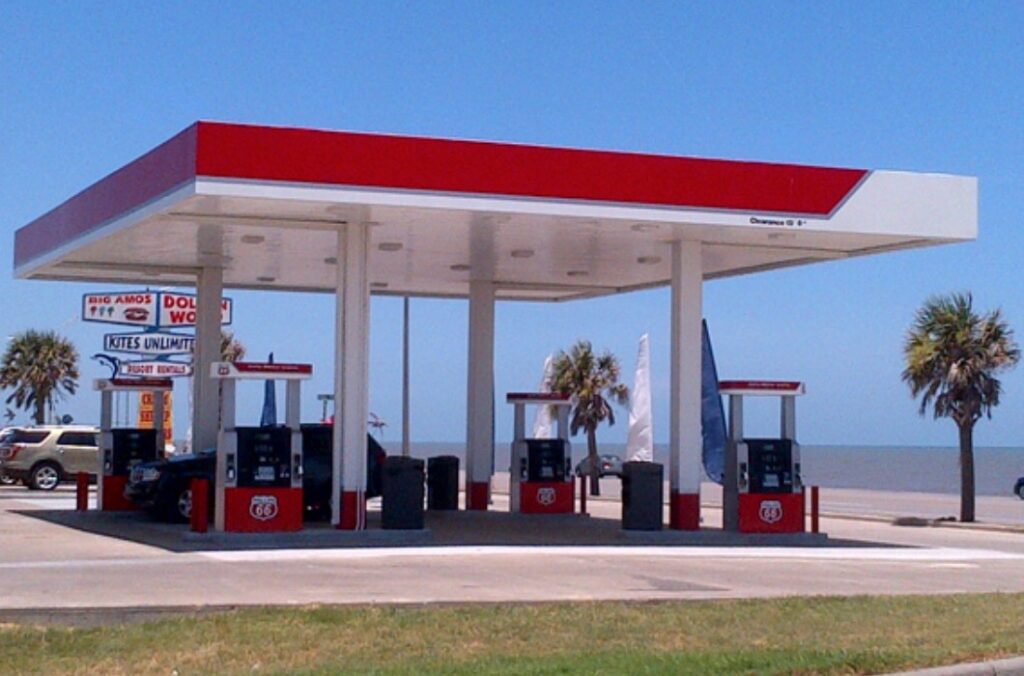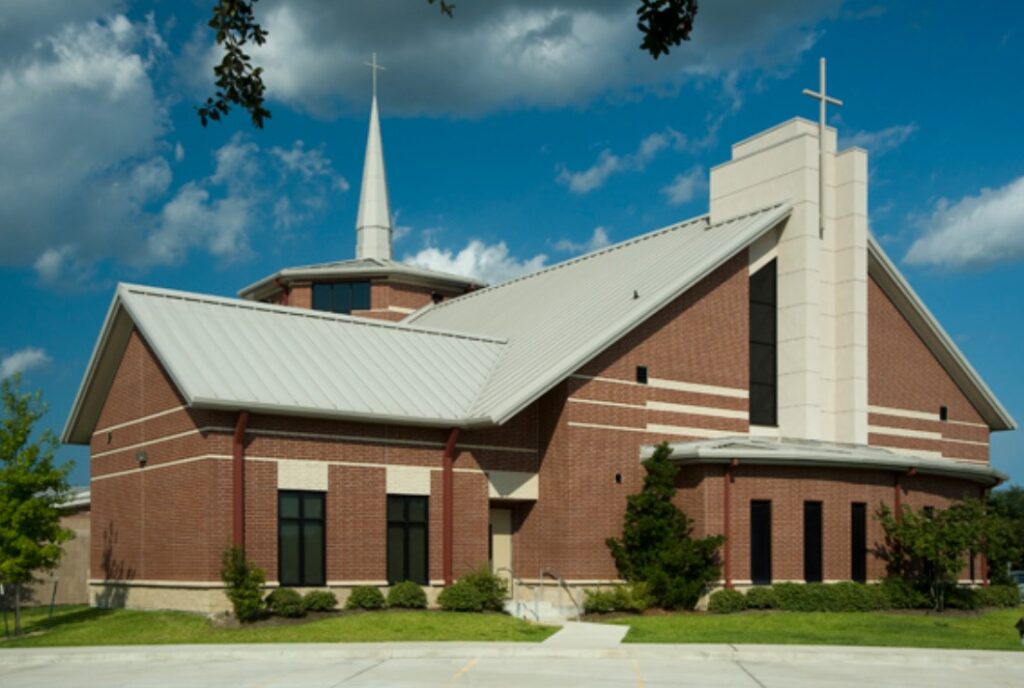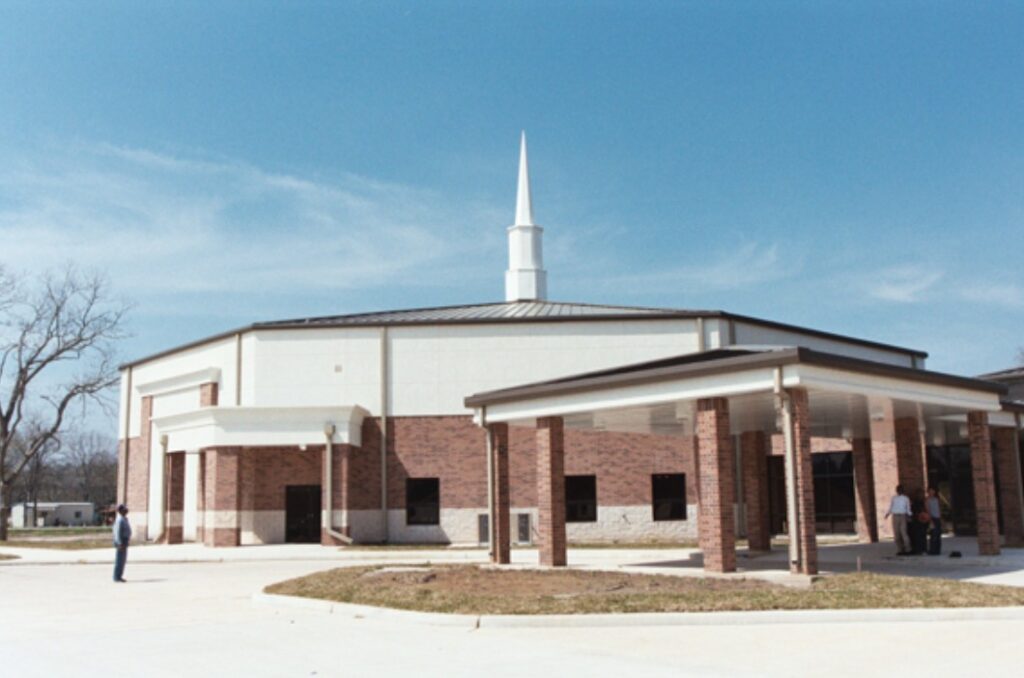 Steel Buildings | Churches
Steel buildings are a common building material for churches and family life centers because they are durable and flexible. Churches can choose a steel frame or frame with a steel skin, which gives the building more stability in the wind and weather. The steel frame also makes it easier to add or change features of the building, such as a new roof or walls. Because steel buildings can be modified to meet the needs of a specific church or family center, they are a popular choice for these types of facilities.
Steel buildings are designed to be very strong and durable, which is important for buildings that will be used for heavy traffic activities like church services and meetings. Additionally, steel buildings are often less expensive to construct than traditional brick and mortar churches, and can be completed more quickly.
If you're considering a steel building for your church, please don't hesitate to contact us today at (208) 821-4094.
Rigid Steel Building Construction Gallery
Apollo Construction is hands down the best contractor in he area. Their honesty, communication, and quality of work sets them apart from the others. Highly recommend!
I highly recommend Apollo and already have to friends and family. They are honest, punctual, and pay close attention to detail.
Great guys, thorough, do amazing work. Would recommend to anyone!
Awesome guys to work with!!
Professional, friendly, and honest!!! Couldn't ask for a better company to work with!!!
Experience the Apollo Construction Difference Today!